Your wedding day is only once. So,You have to know that the benefits of Renting a Limo for Wedding. It's worth making every detail of your wedding day special, from the dress to the transportation. Here are five top benefits to rent a limousine for your big day.
Here are some reasons to rent a LIMO for your wedding
5 Best benefits of Renting a Limo for Wedding
1. WORRY-FREE TRANSPORTATION
You should not worry about how you will get from the ceremony and reception. To reduce stress and coordinate wedding transportation, book a professional limousine service. Reserve the vehicle you like, and the driver will handle the rest.
2. EASY NAVIGATION
You don't need to worry about traffic jams or getting lost on your wedding day. To ensure that you arrive on time, your chauffeur will be familiarized with the area and can map several routes.
3. RECEIVE VIP TREATMENT
You will enjoy premium amenities such as champagne, snacks, and comfortable seating. It is one of the most significant days in your life. Treat yourself to a luxurious ride.
4. ENJOY A MOMENT ALONE
It is easy to get lost in the excitement of your big day. You can spend quality time together riding in a limousine between venues, away from distractions.
5. SAVE MONEY
Renting several small vehicles for guests from out of town and the wedding party can be expensive. It is cheaper to rent a limousine or two to transport them to their destination.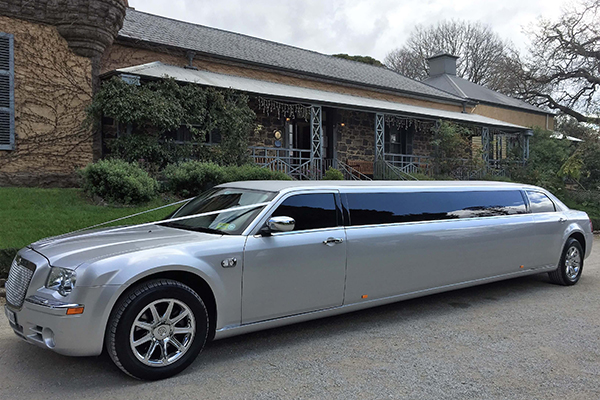 4 Tips to Choose the Right LIMO Service for Your Wedding
1. Set a realistic budget
Include a limo service in your wedding budget. This will help you keep within your budget and narrow down your options for transportation.
2. Book Early
To ensure that you have the right vehicle(s), make your reservation as early as possible during the wedding planning process. It's another thing you can cross off your list.
3. READ REVIEWS
Pay close attention to reviews posted on the websites of limousine companies, Google, or Yelp. You can also ask your family, friends, or coworkers for recommendations.
4. CREATE A ITINERARY
The limo driver should know the details of your wedding day activities. This includes drop-off and pickup times. This will allow you to get an accurate price estimate (if your company charges per hour) and enable your driver to plan the best route.
10 Best Limo service in USA